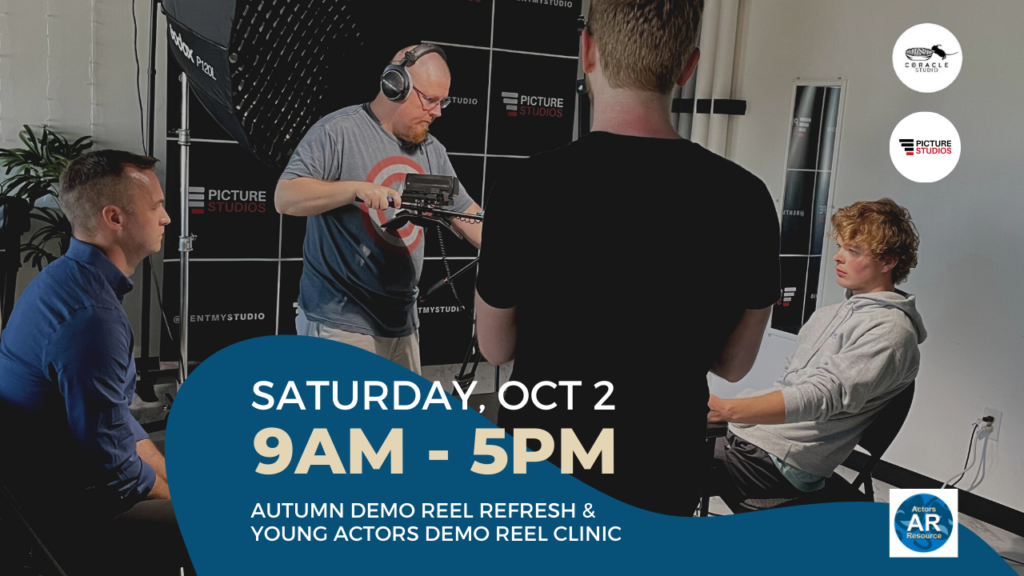 About This Event
Actors Resource and Coracle Studio are hosting an Autumn Demo Reel Refresh (Ages 18 & Up) and Young Actors Demo Reel Clinic (Ages 7-17). This event is for Professional and Aspiring Performers and will be held on Saturday, October 2nd from 9am – 5pm @ Picture Studios in Charlotte, NC.
Date And Time
Sat, October 2, 2021
9:00 AM – 5:00 PM EDT
Location
9111 Monroe Rd #185
Charlotte, NC 28270
Production Team
Jacob Crickenberger (Coracle Studio) Director/Photography
Jacob has been working in the film industry for more than 10 years. He has worked in front of and behind the camera in many different capacities as an Actor, Director, Editor, and Writer. He is known for his work on Wolf, A Thousand Acres, and The Grave Caller. He will be shooting footage for this project on a Blackmagic Pocket Cinema Camera 6K Pro.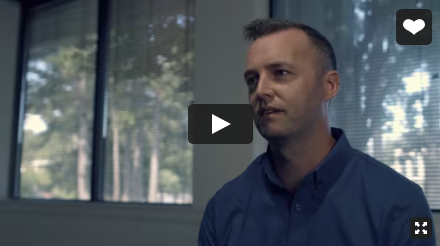 Enya Flack (Actors Resource) Writer/On Set Acting Coach
With over 20 years in front and behind the camera, Enya Flack is a professional working television & film actress, reporter, television spokesperson and voiceover artist. She is best known for her series regular role on UPN's Malcolm and Eddie and as one of the stars of the Syfy Channel series Black Scorpion. Enya Flack has guest-starred on countless television series including The Resident, Bluff City Law, Homeland, Queen Sugar, Rules of Engagement, The Sopranos, The Game and Ally McBeal and was a model for the original hit game show Deal or No Deal. She currently has a recurring role on Paramount Television's The Long Slow Exhale and her latest film project, Marbles And Bullets, is scheduled to debut in 2022.
Frequently Asked Questions (FAQ)
What is a demo reel? One of the most important "must-have" tools for any actor is a great-looking, professionally produced demo reel that shows off your skills and represents your best work to date. In fact, having a reel can actually move your profile ahead of actors without one when casting directors review submissions!
What will I learn from this process? Whether you are a new talent seeking representation or an experienced actor wanting to add focus to your personal brand, Actors Resource and Coracle Studio would be happy to work with you. As an attendee, you will have the chance to learn:
Professional set protocol
How to adjust your performance to match the scene and the camera angle
How to listen to director to understand the adjustments he wants and how to make them quickly and effectively.
What do I need to bring? Wardrobe and small props (e.g., cell phones, notepads, etc.).
DO NOT ATTEND THIS EVENT IF YOU FEEL SICK OR UNWELL:
Masks will be required. Please arrive in a face mask that fully covers your mouth and nose. We ask that you wear your mask at all times, the only exception being when you are acting. Everyone's safety and health is our top priority!
We will be social distancing throughout the shooting process. We will ensure that all actors and crew are kept at a safe distance throughout the demo prep process and shoot.
Please do not come to the studio if you are feeling sick or unwell. We will be checking temperatures and you may be turned away if you arrive with a fever. Please stay home if you are sick!
All make-up tools will be sanitized and separated for each actor. Our hair and make-up artist will be using a fresh set of tools for each actor with no cross-over.