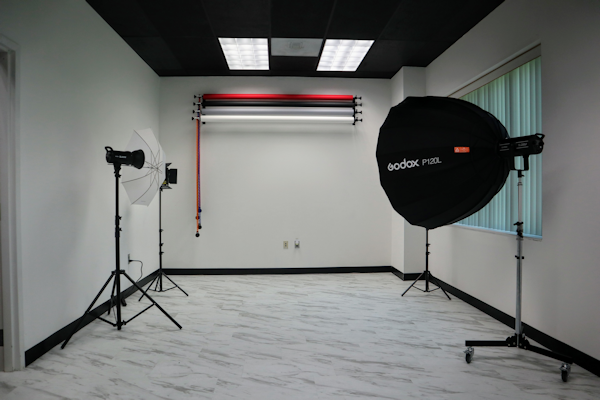 Book The Studio
For Photos.
Whether shooting for yourself or a client, our
studios will put you in the best possible light.
Book The Studio
For Videos.
By the end of 2022, online video will account for
more than 80% of all consumer internet traffic.
For Business.
Book The Studio
Unlike other rental studios, our facilities are always
located inside of professional office environments.
You Can Do It All
At Picture Studios
Online Booking Is Now Available
Subscribing to our mailing list will make it easy for you to receive news about
Picture Studios
. Once you subscribe to our list, you will receive coupon alerts and updates.
"I love that this establishment is so easy to book. They had lights that really helped me get desired looks for my clients." - Alexis Armstrong
At 43 North Creative Studio our mission is to produce outstanding design that gets our clients noticed—for all the right reasons. We know it's the little things that count, which is why we apply the same dedicated effort whether we're doing a full brand redesign or designing a new logo. We love clients who are open to out of the norm creativity. We specialize in fashion, artistic, events and weddings.