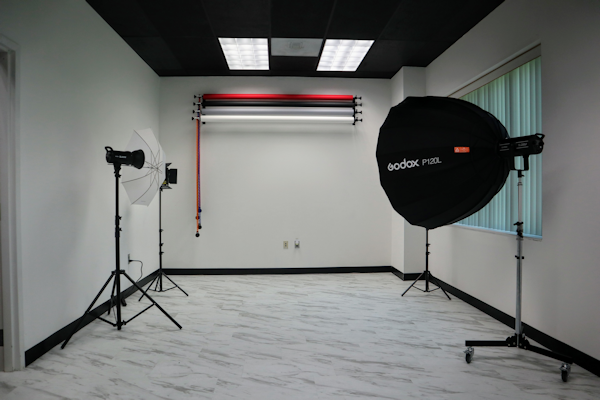 Book The Studio
For Photos.
Whether shooting for yourself or a client, our
studios will put you in the best possible light.
Book The Studio
For Videos.
By the year 2022, online video will account for
more than 80% of all consumer internet traffic.
For Business.
Book The Studio
Unlike other rental studios, our facilities are always
located inside of professional office environments.
Rent Our New Studio
Picture Studios is an hourly rental studio for photographers and content creators. Our newest studio opened in April at Greylyn Business Park in Charlotte, NC. It is conveniently situated between McAlpine Creek Park and Sardis Woods less than two miles from Pineville-Matthews Road. Our flagship studio is located in the Hickory Building at Meadowview Crossing in Greensboro, NC. It is easily accessible from Interstate 40 across from Four Seasons Mall and Koury Convention Center on Gate City Blvd. Both studios can be booked online and our rates start at $30 per hour with no membership dues or lengthy contracts.
Online Booking Is Now Available
Subscribing to our mailing list will make it easy for you to receive news about Picture Studios. Once you subscribe to our list, you will receive coupon alerts and updates.